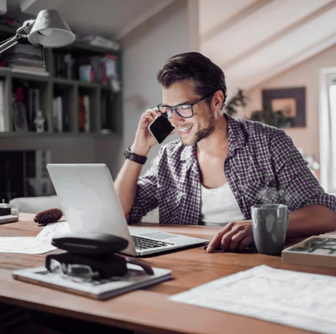 Voicemail Office is America's premier provider of voicemail and unified messaging services, offering local and toll free voicemail numbers, dedicated fax numbers, Virtual PBX and other virtual voicemail services to businesses nationwide and abroad. Live Answering Network is a division of Voicemail Office, which offers call center and live receptionist solutions for any business.
For over 20 years, Voicemail Office has been providing a wide range of messaging services, operating on state-of-the-art digital platforms and with some of the most advanced features and capabilities in the industry. Regardless of where you are in the world, you can utilize our powerful voicemail and unified messaging services to expand your business and tap into international territory.

Voicemail Service & Local Voicemail Numbers
We offer voicemail service and voicemail numbers in virtually any city in the United States and Canada, as well as local voicemail numbers in many countries around the world. These numbers can be activated within minutes and deliver voicemail messages via email and by text notification. Messages can also be transcribed for easy reading with our voicemail-to-email service. Our numbers can also be text-enabled, so that you can send and receive texts to your customers. We empower your business or organization with the latest in digital telecommunication technology.
Toll Free Voicemail & 1-800 Numbers
Businesses and organizations today rely on a number of tools in order to generate interest and convenience of being reached, and one of those telecom tools are toll free numbers. These numbers add value and interest to encourage customers to call for information about products and services and route calls with ease to anywhere in the country—giving a national presence to any business or organization.

Answering Service & Live Receptionist
Whether you are a small business owner or other business professional, our live answering service is ready to answer your calls promptly and professionally! Our affordable pricing structure and quality answering service are among the best in the industry. Give us the opportunity to show you what we can do to help your business or organization handle calls both during and after-hours.
SMS & MMS for Business Toll Free and Landline Phones
Historically, landline and toll free numbers have not been able to accept text messages, but now they can! With Voicemail Office's SMS/MMS service, you now can send and receive text messages on any existing landline or toll free number! You are not even required to move your existing number(s) to us; we can simply enable the feature on our end. Or, you can add to any of our toll free or local voicemail numbers!
Professional Voiceover Greetings & On-Hold Announcements
Make a great first impression! Get a first class custom voiceover message for voice mail, on-hold announcements, after-hours greetings and more—utilizing professional voiceover talent with years of commercial broadcast and telephone recording experience. Their recordings will make an impact on your callers and help in building business trust.
Full Suite of Voicemail & Unified Messaging Services
Apart from our local and toll free voicemail services and VirtualPBX solutions, we offer a full suite of unified messaging services, which include dedicated fax numbers, question & answer voicemail, automated order taking lines, call recording, dictation voicemail, co-op marketing voicemail, vanity numbers, announcement-only voicemail, as well as other custom voicemail solutions.
Get Connected!
Our voice mail and unified messaging services will transform the way you do business, and provide you with the messaging solutions you need at an affordable price.

If you are looking for voicemail service or a 1-800 number, a local fax number, answering service, voicemail to email, fax to e-mail, or professional voiceover recordings, we have a full range of customizable voice solutions for your business or organization.

Please contact our sales office at 1-888-VOICEMAIL (864-2362) to speak to an experienced representative and discover how our services can work for you, or you may contact us directly online with any questions. Let us help you streamline your company's communication.
Voicemail Office is the ultimate solution for all your messaging needs.