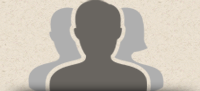 Voicemail Office offers a unique affiliate opportunity to website owners in which they can receive a great return for every order for service that is placed through the link on their site. All orders are tracked and credited to the affiliate's account directly.
Who is a good fit for our Affiliate Program?
Our affiliate program is open to everyone, but is especially beneficial to those who are website owners that have traffic related to business, finance, telecommunications, real estate or other professional services and are looking at ways to increase their site's revenue. In other words, if your website visitors are mainly business-oriented, then our program is a good fit. Additionally, our program works great for professionals who are involved in MLM or other network marketing in which a business voicemail, local number or toll free number is required for those who participate. Since it is a service they will need anyway, why not refer them to us? We can pay you for each referral depending on the service ordered.
How does it work?
Affiliates are afforded generous compensation for each person who signs up for service and requires little effort. If you become an affiliate, you will receive login credentials to your admin portal to obtain links to our various services, along with banner ads that you can use on site. Whenever someone clicks on the link or banner ad, then a "cookie" is placed in the user's browser, so even if they don't sign up the same day, but do so at a later time, you will still get the credit to your account. Once logged in, you can view all the referrals easily, along with the payout amounts.
How do I get started?
To sign-up to become an affiliate, please create an account below to gain access to links and
Please log in to access the affiliate area.
If you are not an affiliate, you can join the affiliate program here: