Get a first class custom voiceover message for voice mail, on-hold announcements, after-hours greetings and more—utilizing professional voiceover talent with years of commercial broadcast and telephone recording experience.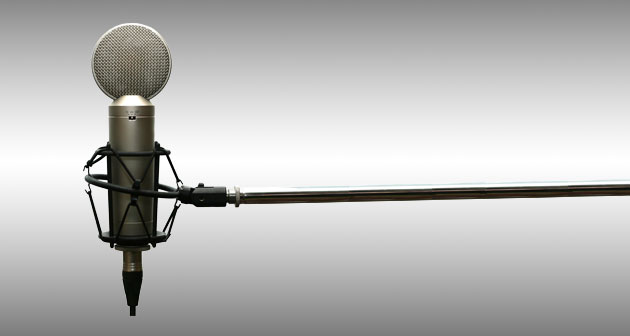 Voicemail Office provides affordable voiceover talent for your voicemail greetings and on-hold announcements. Our professional voiceover artists have years of broadcast and telephone recording experience and their recordings will make an impact on your callers and help in building business trust. The best part is that our low rates make it possible for your company to sound just like any big corporation.
The pricing per voiceover is only a one-time flat $49 for up to a 100-word recording, which includes script support, uploading of your voiceover to your system and an .mp3 copy of your professionally recorded file. Our pricing for custom on-hold announcements starts at $99. All taxes and fees included.
Please take a moment now to listen to the sample voices available to record your greetings below. It is important that you listen to each of the clips in full to hear the voiceover talent's voice range and to get an idea of what sound you would like for your business voicemail greetings or on-hold announcements.
+ $49 for up to a 100-word voiceover recording
(Contact us for custom quotes for on-hold announcements.)
1. Karen VO001
Karen is our most requested female voiceover artist and has a range of voice abilities.
2. Charles VO002
Charles' deep voice and clear presentation will give your callers a trusted first impression.
Now Available! Our in-house voiceover talent can record your greeting up to 2-minutes in length for only $29.00 (male voice only)*
3. Discounted Voiceover VO003*
Let Michael record your voiceover greeting in a clear dominant voice.
If you need a longer script or are having a Q & A Voicemail Script recorded, please refer to the pricing chart at the bottom of this page.
---
EXISTING CUSTOMERS:
If you have an existing account with Voicemail Office, please send your script through our online contact form for review, or you may respond to any email received from us with your script details. You will then be contacted by our office.
NEW CUSTOMERS:
If you do not have an existing account with Voicemail Office and already have an internal voicemail or other type of system with another provider and just need a voiceover, we can also do any custom, professional recordings for you!
In order to proceed, simply complete our simple billing form by clicking here and place your contact phone number in the "Voicemail Office Number" box and your script and name of talent in the comments box, so that we can setup an account to be billed for the professional recording(s). You will then receive a price, if over the 100 words, or be billed the one-time $49 (or $99 for on-hold announcements), and your voiceover files will be sent by email once completed.
---
If you need assistance with your script, please inquire about our voiceover script writing service by utilizing our contact form. We also have the ability to add any royalty-free background music to any voiceover order for only $5. You can indicate the type of music when ordering.
Help your business stand-out and make an impact by ordering a voiceover from Voicemail Office today!