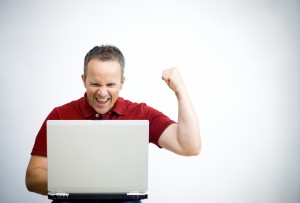 In the early days after the invention of voicemail, businesses had to purchase large and expensive equipment to synchronize voicemail technology with their current office phone system. However, today, businesses need not purchase any equipment in order to take advantage of the latest innovations in voicemail.
The key word today is "virtual." Everything is programmed using web-based controls, meaning that all a business needs to do is log into their account online and select their desired settings. Settings can include the number of office phone extensions utilized, the hours in which calls are to be forwarded, and the email address at which voicemail messages are to be received.
Businesses do not need to utilize fax machines anymore either, since documents can be sent quickly and easily via the business' account dashboard. This means no rolls of paper to buy, no toner and no need for bulky equipment to clutter the office.
Furthermore, office members can find it incredibly simple to check for messages as voicemail, faxes and email are received all in one inbox, a feature known as unified messaging. This makes offices operate all the more efficiently, and receptionists never need to run down the hall to confirm if a fax was received. They can effortlessly login to the appropriate account to verify receipt of faxes. Faxes and voicemail, like email, can also be forwarded to other members of the office with the click of the mouse.
Considering the immense advantages of using this new technology, there is no reason why businesses — both small businesses and large corporations — would not quickly make the upgrade. In fact, because there is no equipment needed, prices are remarkably affordable. Voicemail service providers such as Voicemail Office offer these features starting at just $9.95 a month.
For more information about Voicemail Office and the latest innovations in voicemail, visit https://www.voicemailoffice.com