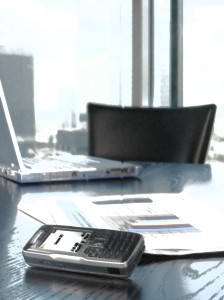 Reports from those from those on the inside of the telecom industry state that even with new forms of communication developing on the market, 60% of phone calls still go to voicemail. Some say the percentages are even higher, as much as 75%. Voicemail is a large part of telephone communication, and provides a way for individuals and businesses to screen calls, as well as take messages.
There are a number of reasons why many calls may go to voicemail. The business professional may be in an important meeting. He may be on the phone with another individual. He may be out of the office or simply gone for the day. And sometimes, if the name on the caller ID is not recognized, the call may be left for screening.
Because seeking a callback is often the purpose of leaving a voicemail message, experts say that it is important how one leaves the message. Many voicemail messages are not returned because they were either too wordy, disinteresting or just unprofessional. Especially in the business world, voicemail gives one a first impression of another business contact, and therefore, if the message is sloppy or is not enunciated very well, it may lessen the chances of a callback. Business professionals are often in a hurry, thus voicemail messages must be crafted as to grasp one's attention.
Thankfully, new innovations in voicemail technology allow for businesses to listen to their voicemail messages anywhere in the world 24/7, especially due to call forwarding features offered with virtual PBX service. Unified messaging has also helped to simplify messaging needs, as voicemail and fax messages may be retrieved from one's email inbox, rather than having to check several devices in different locations.
For more information about how voicemail can revolutionize office communication, including the use of virtual PBX and unified messaging, visit https://www.voicemailoffice.com