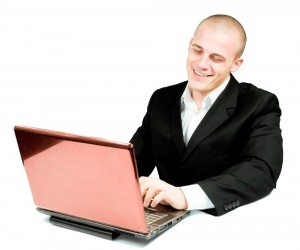 Unified messaging has been around for over 15 years; however, many businesses still have yet to catch up with modern technology.
The concept of unified messaging was birthed by the company Octel in the 1990's while noting the insurgence of the use of email, and realizing the need for the organization of voicemail, email and fax communication. According to an article on the history of the company, Octel first became involved in the voicemail industry, and invented a system in which individuals could have their calls routed to the appropriate contact simply by pressing a key, thus bypassing the receptionist. By 1988, Octel become the largest manufacturer of voicemail technology in the nation, garnering approximately $48 million dollars in annual income.
In 1993, the company broadened its scope and began to focus as well on fax services. It released three programs: Faxagent, Faxbroadcast and Faxstation. The following year, Octel released Visual Mailbox, which enabled customers to access voicemail and faxes via their computers, and in 1995, it integrated its services with Microsoft to create what is known commonly known as unified messaging.
And so, for over the past 16 years, this type of simplied technology has been available to corporations and small businesses alike, making modern communication easier, and helping offices to run more efficiently. While a number of businesses are still behind on the times, others are catching on. Perhaps in the next decade or two, traditional voicemail and the use of fax machines will be phased out like the rotary phone. Voicemail service providers such as Voicemail Office have also been making utilizing this technology extremely affordable for businesses in recent years, as compared to the higher costs that were paid when the invention was first released to the market.
For more information about unified messaging, voicemail and fax service, visit https://www.voicemailoffice.com